Laser Machine Bellows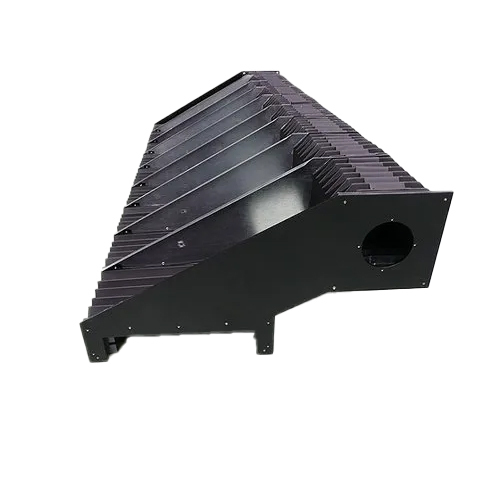 Laser Machine Bellows
Price And Quantity
Product Specifications
Gray

Laser Machine Bellows
Product Description
A laser machine bellow, otherwise called a laser bellow or laser defensive bellow, is a specific sort of texture bellow intended for use in laser frameworks. Laser machines produce serious light emissions light that can be perilous to administrators and delicate gear. Laser bellows are utilized to make a fixed and safeguarded nook around the laser bar way, guaranteeing the security of staff and keeping up with the ideal exhibition of the laser framework.
The development of a laser machine bellow is like a standard texture bellow, with different layers of high-strength textures sewed or reinforced together. Notwithstanding, laser bellows have extra highlights and contemplations to meet the particular necessities of laser applications. A few vital highlights of laser machine bellows include:
Laser Wellbeing: Laser bellows are produced using materials that can endure the extreme focus laser radiates, for example, laser-grade covered textures or metals with high reflectivity or assimilation properties. These materials forestall the departure of laser radiation and safeguard against expected harm or injury.
Light Obstructing: Laser bellows are intended to hinder the transmission of laser light. They might consolidate layers of light-obstructing materials or have particular coatings that retain or mirror the laser radiation, limiting the gamble of stray light getting away from the nook.
Adaptability and Strength: Laser bellows should be adaptable to oblige the development and situating of the laser bar conveyance parts. They ought to likewise be impervious to intensity, synthetic compounds, and scraped area, guaranteeing long haul strength and dependable execution in laser conditions.
Adjustable Plan: Laser bellows can be hand crafted to fit explicit laser frameworks and designs. They can be customized to the expected size, shape, and mounting choices, guaranteeing an exact and get fit inside the laser arrangement.
Laser machine bellows are usually utilized in laser cutting, laser etching, laser welding, and other laser-based applications. They give a protected and controlled climate for laser tasks by containing the laser bar and forestalling the departure of possibly hurtful radiation. Appropriate establishment and upkeep of laser bellows are fundamental to guarantee laser security and streamline the exhibition and life expectancy of the laser framework.
Specification of Laser Machine Bellows:
| | |
| --- | --- |
| Length | 3-20 feet |
| Thickness | 0.5-2 mm |
| Leak Proof | Yes |
| Material | Polyurethane,PVC |
| Shape | Square |
| Brand | GE |
| Color | Black |
| Operating Temperature | 80-150 |
| Usage/Application | Laser Machine Beam path,Laser machine Guide rail protection |