Fabric Bellows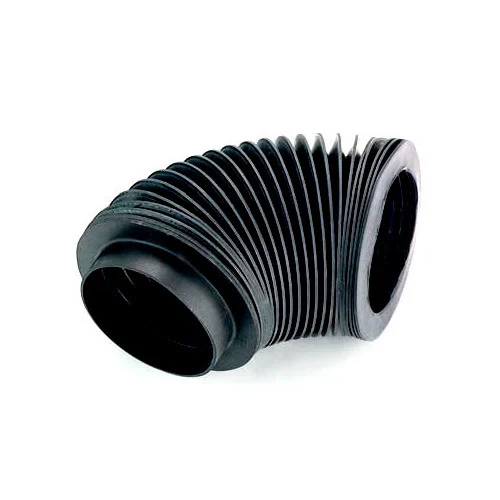 Fabric Bellows
Price And Quantity
Product Specifications
Product Description
A fabric bellow, otherwise called a fabric development joint or fabric compensator, is an adaptable gadget intended to oblige development and give a fixed association between two parts or frameworks. It is ordinarily utilized in different businesses, including power age, synthetic handling, central air (warming, ventilation, and cooling), and car applications. The fabric bellow is regularly produced using layers of high-strength fabrics, for example, woven fiberglass or Kevlar, which are covered or impregnated with a reasonable material to improve their solidness, adaptability, and protection from intensity, synthetics, and scraped spot. These layers are sewed or reinforced together to shape an adaptable, accordion-like construction.
The essential capability of a fabric bellow is to retain and make up for warm extension, vibration, misalignment, or different developments that might happen between associated parts or frameworks. It goes about as an obstruction to forestall the break of gases, fluids, or particulate matter while considering development and adaptability. Fabric bellows are intended to endure different ecological circumstances, like high temperatures, pressure differentials, and destructive substances. They can be redone to meet explicit prerequisites, including size, shape, and material organization, to guarantee ideal execution and life span.
In modern applications, fabric bellows are frequently utilized in ventilation work, funneling frameworks, exhaust frameworks, and different associations where development, vibration, or misalignment is normal. They help to lessen weight on associated parts, broaden the life expectancy of hardware, and upgrade generally framework dependability. It's important that while fabric bellows are appropriate for some applications, there are likewise different sorts of extension joints accessible, like metal bellows, elastic bellows, and elastomeric joints. The decision of the extension joint relies upon variables like working circumstances, development prerequisites, and explicit industry guidelines.
Product details of Fabric Bellows:
| | |
| --- | --- |
| Material | Nylon |
| Diameter | 15-80mm |
| Usage/Application | Industrial |
| Thickness | 2-3 mm |
| Packaging Details | Box |